Envisioning Your Cottage Life? Join Us at the Fall Cottage Life Show 2022
The Normerica Timber Frame Homes team is looking forward to meeting you at the 18th annual Fall Cottage Life Show, running November 11-13, 2022 at the International Centre in Mississauga.
Whether you are thinking about building, buying, renovating, or decorating a cottage, this is the show for you. The Fall Cottage Life Show has something for every cottager, with qualified exhibitors ready to help you get started and great shopping finds down every aisle. Expert exhibitors bring everything you need to one place, including some tips from timber frame Cottage Specialists at Normerica:
The Fall Cottage Life Show is the perfect opportunity to get to know the companies that can make your cottage vision come to life.
As always, the team from Normerica is committed to not missing the opportunity to meet you and answer any questions you may have about Normerica's building process and options. Our Project Specialists can show you our cottage designs and discuss what it's like to work with Normerica when building your dream cottage.
We hope you'll pop by to see us at booth #1320 in Hall 2!
You can get a head start on your cottage dreams by downloading our detailed Residential Construction Guide to find out more about building a custom timber frame cottage with Normerica.
For all event information and to buy tickets, visit the Fall Cottage Life Show website.
Don't forget that now is the time to take advantage of Normerica's Fall Sale to save 10% on ANY House Plan Package. This promotion is available for a limited time – you'll need to lock-in your savings by November 30, 2022!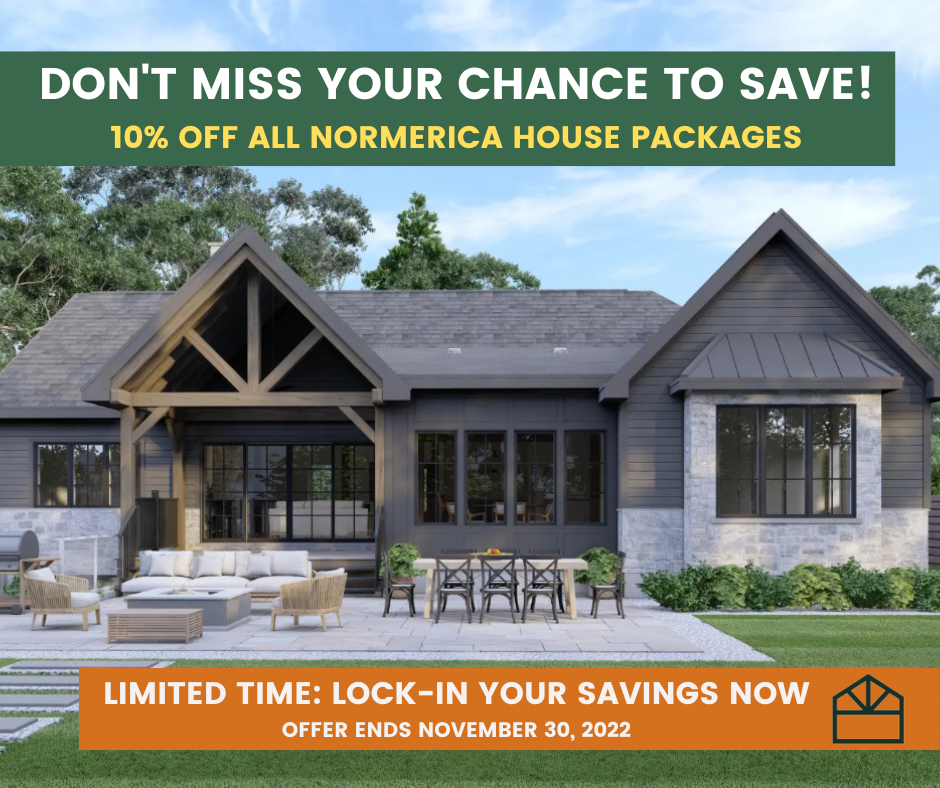 ---
Whether you're looking to warm up your cottage with fall décor and tasty recipes, or get a head start on planning big or small renovations for the next spring season, cottagers are sure to find inspiration at the 2022 Fall Cottage Life Show.

With hundreds of exhibitors, the show is a one-stop destination dedicated to educating and inspiring cottagers on how to create their dream getaway. The Fall Cottage Life Show features expert resources for your new build, renovation, revamp, or upgrade; there is something for everyone at the show.
About Normerica
Since 1979, Normerica has created the highest quality timber frame homes and buildings across North America and around the world. Our decades of timber frame experience and expert in-house design capabilities have given us the ability to offer a high level of customization and design flexibility – a key advantage of timber frame homes and post and beam construction.