Lake of Bays
Nearly a century after becoming a summer paradise for visitors from around the world, Bigwin Island remains a land of enchantment.
The newest family charmed by this island retreat was drawn by its unique character and the fact that there are no cars on Bigwin.
The 520-acre island on Lake of Bays is a short boat ride from the mainland, but it's a world away, secluded and serene, an intimate island community of just over 100 waterfront properties ringing the shore.
At its centre is the Bigwin Island Golf Club with an 18-hole championship course. Eighty acres of natural, protected lands – where deer quietly graze and stealthy red foxes prowl – skirt the links and buffer the vacation homes.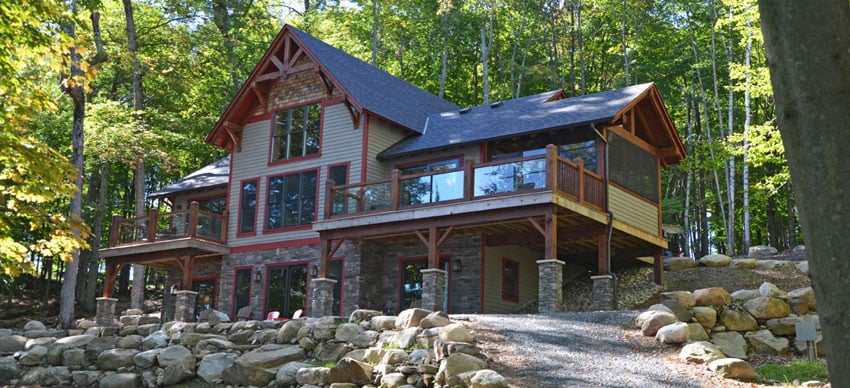 Eagle Landing Company developed this Bigwin Island property where the timber frame construction and finish of this new Normerica vacation home extends to its Lake of Bays boathouse and nearby bunkie.