While building a custom home is certainly one of life's great dreams come true it's also one of life's biggest expenses. And since many of our customers are going through it for the first time, they have lots of very good questions surrounding costs. How much should I budget for a custom home? What drives the cost up? Or down? In this week's post we'll share with you a general cost range for a custom home based on our 30 years of experience plus the 7 factors that drive custom home building costs.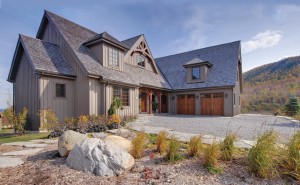 What is the cost range for a custom home?
Every home, every lot, every design is different but, in general, turnkey construction costs for a custom home range from $175-$300 per square foot. (Count on less per square foot, if you include a finished basement.) By 'turnkey' we mean the costs to construct your home in 'ready to move into' state including such costs as:
*the foundation
*your Normerica Custom Home Timber Frame Package
*carpentry, labour, electrical, plumbing, heating, cabinets, drywall, painting, floor and wall finishes, etc.
It does not include site and servicing costs or land costs for your custom home.
If you've been dreaming about building your own custom timber frame home, this range will help you get a rough idea so you can plan your budget and financing.
Now let's look at the…
7 Factors that drives the cost of a custom home up (or down)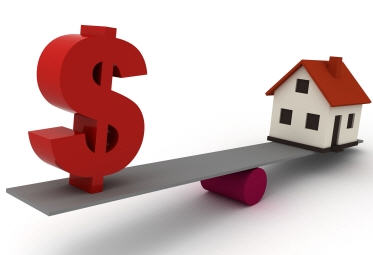 The geographic locations, site conditions and remoteness of the location will effect taxes, labour rates and shipping costs.
Features of the home: such as sacrificing square footage to achieve a large soaring cathedral ceilings.
The size of home. Smaller is not always less expensive per square foot than a larger perhaps more efficient building.
Your choice in the quality and quantity of finishing materials such as windows, mouldings, doors, kitchen cabinets, fireplace, plumbing and electrical fixtures, floor and wall finishes. A hybrid custom home design, for instance, is one way of lowering your costs.
Is the construction of your home BUDGET driven or DESIGN driven? (We'll let you and your spouse figure that one out ; ) but it's a good idea to establish this early to avoid cost over-runs. While 70% of the homes we build are custom we have 1,000 of gorgeous existing cottage and home designs to pick from.
Complexity of the custom home design.
Amenities outside the living area such as decks, covered porches and a garage will affect the cost per square foot of the living area.
All these factors added up will determine the cost of your new custom home. Bookmark this page for reference as you start your custom home building process. And check back in a few weeks for Part II of How Much Does A Custom Home Cost?
Normerica is a custom home builder creating authentic timber frame homes for local & export markets since 1979 from its home office in Ontario. If you want to explore over 50 award-winning cottage & custom home plans visit the design section on our website.
About Normerica
Since 1979, Normerica has created the highest quality timber frame homes and buildings across North America and around the world. Our decades of timber frame experience and expert in-house design capabilities have given us the ability to offer a high level of customization and design flexibility – a key advantage of timber frame homes and post and beam construction.