Top 10 Favourite Designs
The Baril 3514
We have a new entry in our Top 10 designs as selected by people who register on the design section of our website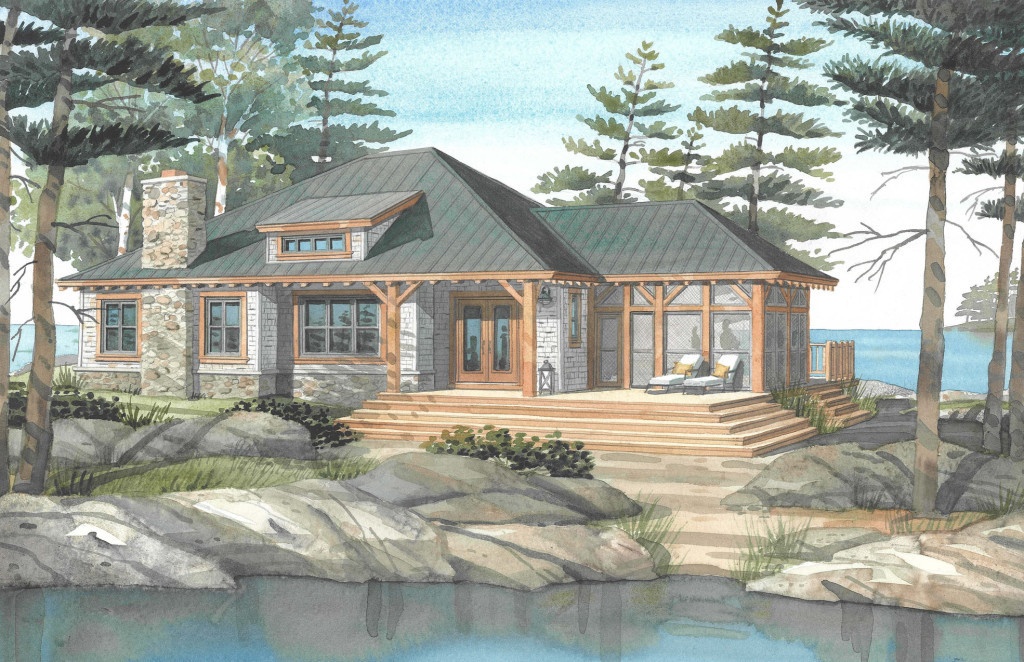 The Baril 3514 is a great bungalow that was first built in Northern Ontario. It has been used in many of our print advertisements in magazines like Cottage Life and has created a lot of interest amongst timber home followers. The original building is spectacular both inside and out.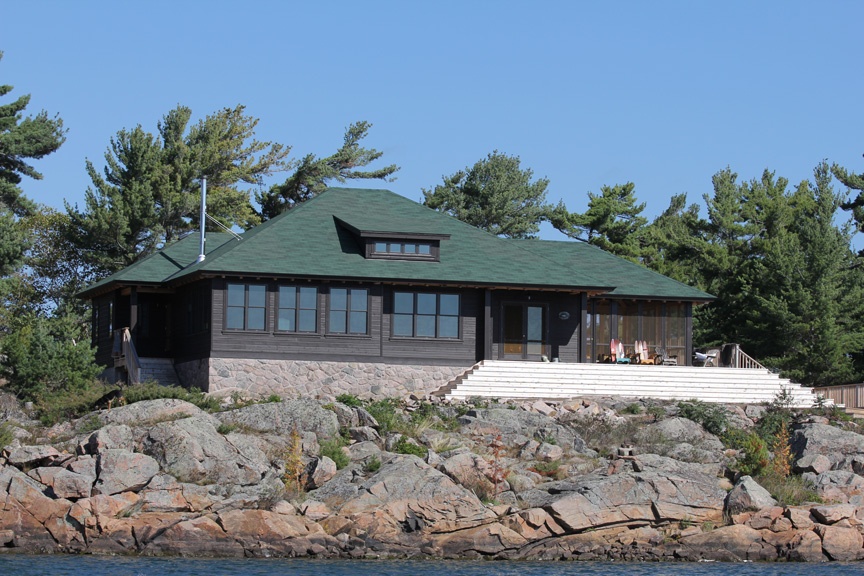 You will note the screened in porch and the "eyebrow" dormer that makes this design unique.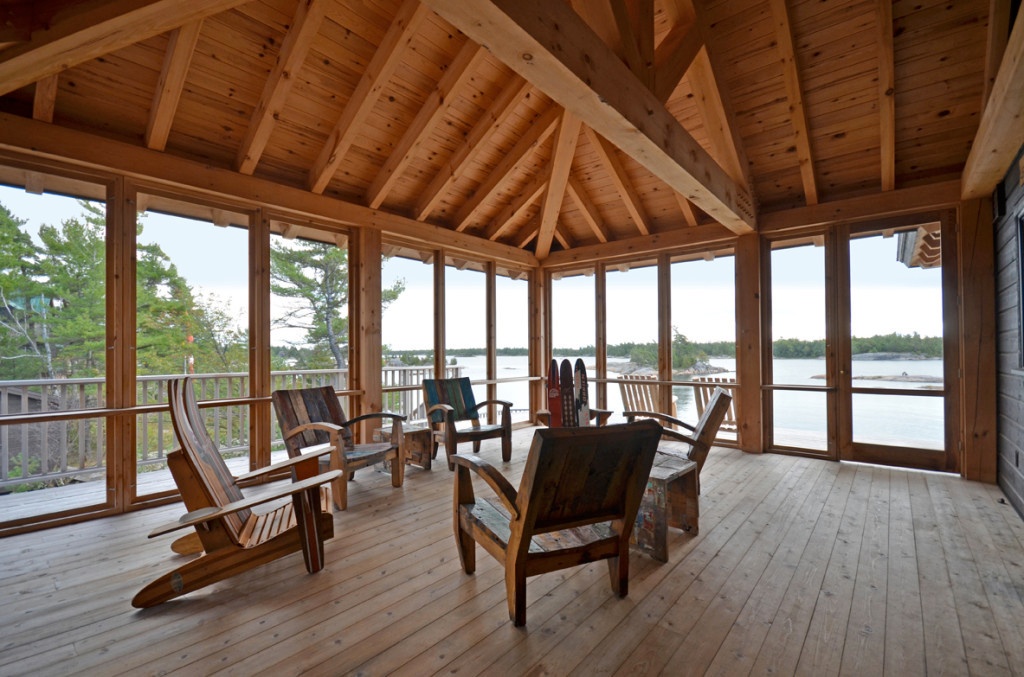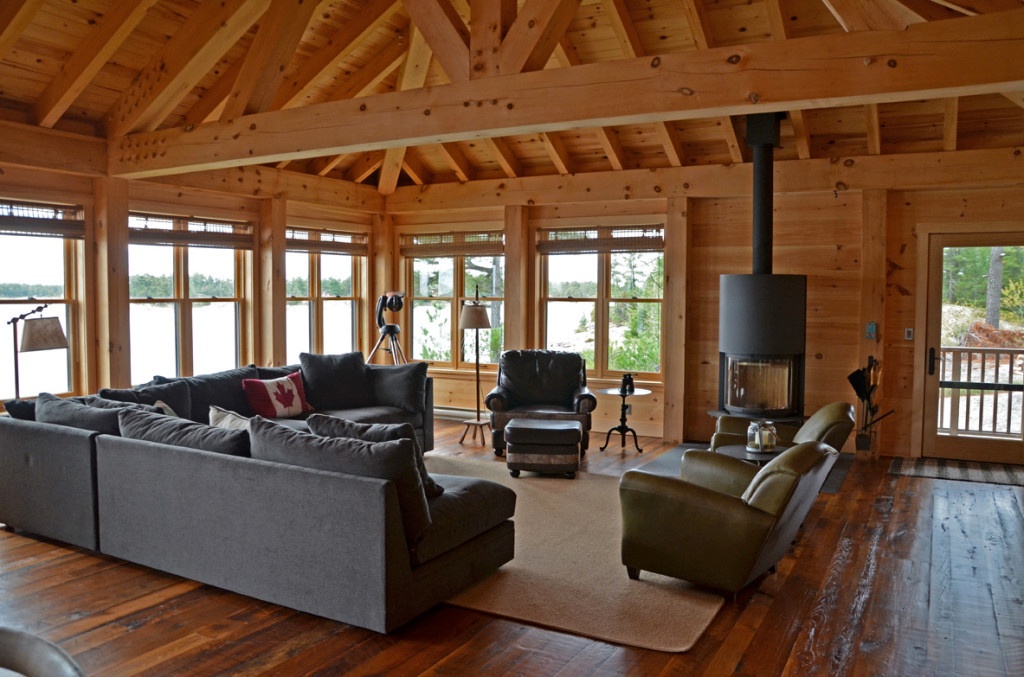 From the inside, the timber frame construction allows the owner to have large expanses of windows that affords great views of the lake. This home, like most Normerica timber homes features a great room that tends to be the focal point of the cottage.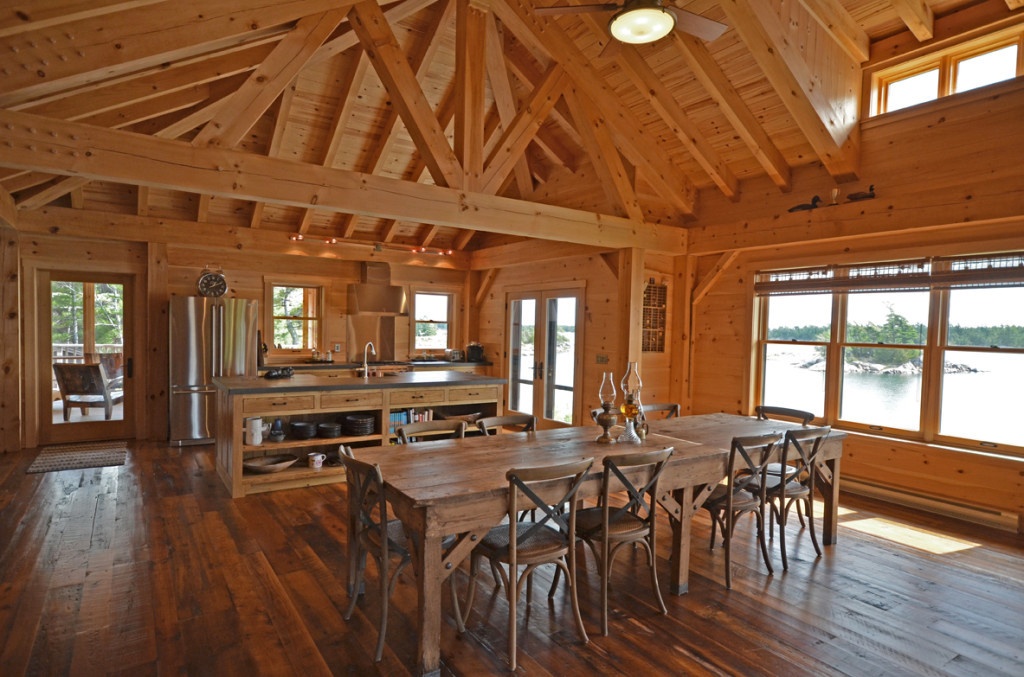 The Baril 3514 features 2041 square feet of living space above ground and if the basement in finished, there is over 4,000 square of liveable space. For many people that is too large. Recognizing this, we designed a smaller version of the Baril, the 3715. This model has 1485 square feet of living space above ground and is a miniature version of the larger Baril.
The development of this smaller model came as a result of consumers demanding a smaller version of a great cottage. Our in-house design capability allowed us to develop this option and we are currently developing other options that feature design applications that are unique to this model.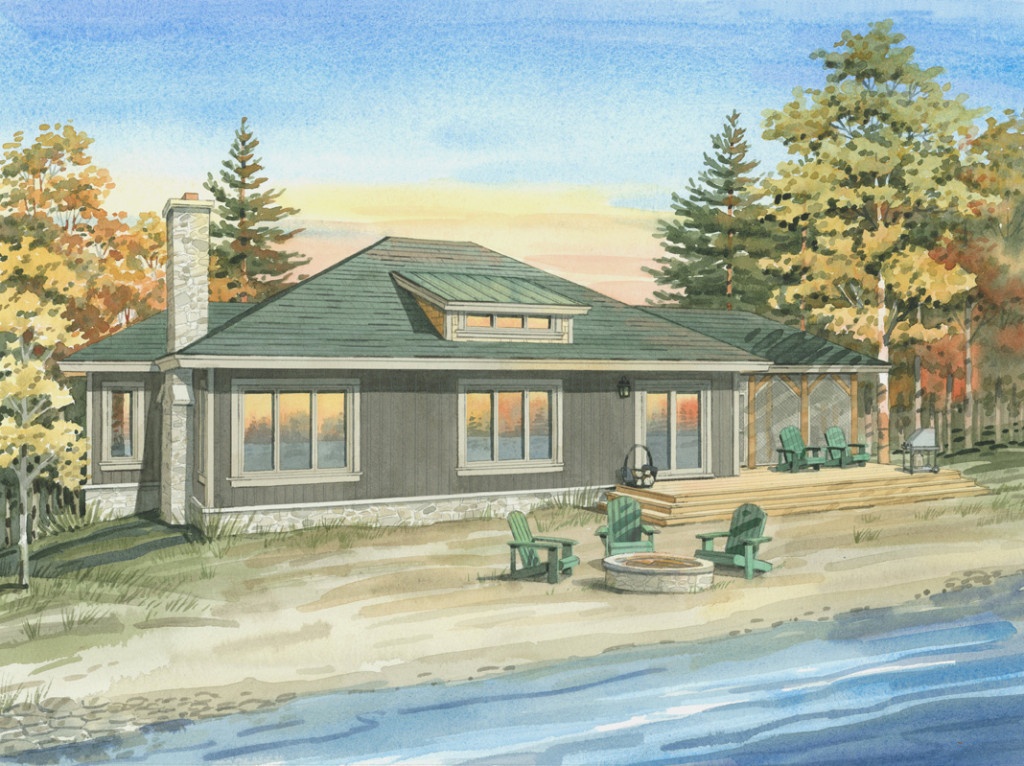 While this model appeals to a large number of people, we have not yet built this one. Why don't you be the first to build this exciting design?