10 Of The World's Most Creative Cottage Designs
The goal for many of us is to buy or build the ideal cottage retreat. As your timber frame construction experts, we of course firmly believe that a Normerica timber frame cottage design is the way to go. But that doesn't mean we don't appreciate other ways of building a cottage. After all, there are some incredibly imaginative cottage designs out there!
Take a look at some of the world's most creative cottage designs that range from unbelievably beautiful to almost beyond belief!
Recycled Wood Cottage Design in Chile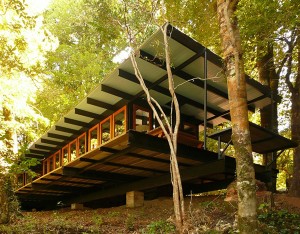 Cozy and eclectic, this wood-clad cottage is about an hour's drive from Panguipulli, Chile. Recycled wood was used to construct and finish the cottage. Includes a massive fireplace and floor-to-ceiling folding glass walls, framed in natural wood, that open onto an outdoor sheltered deck that runs the length of the home.
Beach Cottage Home Design in Australian Beach Paradise
Like a shard of metal breaking through the earth's surface, this beach cottage design is located in Rye, Australia and surrounded by sand dunes and beaches. This geometric wonder is framed in steel and clad in lightweight cement, and incorporates an eco-friendly water harvesting system.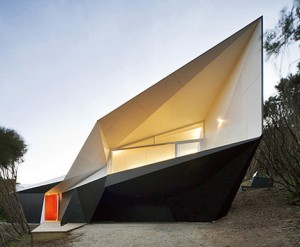 Casa Caracol Shell House in Isla Mujeres, Mexico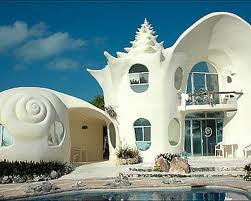 "Have your ever imagined living inside a sea shell?" The Conch Shell House is tucked away on the Yucatan island of Isla Mujeres and offers fantastic views of the Caribbean. The house was designed by Octavio Ocampo, one of Mexico's most famous artists, and his brother.
Steel Cabin Design in the Woods
Clad in steel with large expanses of glass that can be completely shuttered, the stilt home enjoys an elevated position and great views of this treed location in Olympic Peninsula, Washington.
New Zealand "Tent House"
The concept of a tent is pitched to new heights in this unusual home that embraces minimalist living – ideal as a relaxing getaway – executed in a modern way.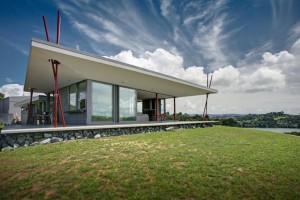 Innovative Island House with Glass Facade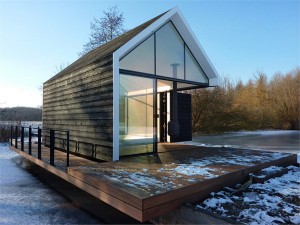 Here's a two-faced country cottage in the Netherlands. From one side, it takes on a traditional form with its classic roofline and natural wood cladding. From the other side, it becomes a modern space enclosed in glass with stunning views.
Two Stone Cottages Connected by a Glass Staircase
A combination of countryside cottage architecture with a contemporary twist, this stone home makes a great addition to Ireland's rolling grassy landscape. A transparent, glass enclosed staircase connects the two stone cottages.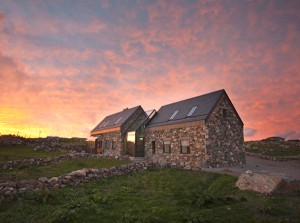 Contemporary Coastal Beauty in South Africa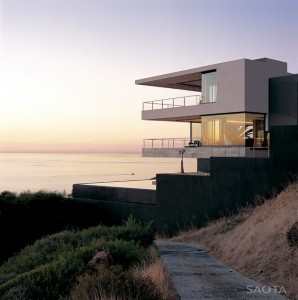 This stunner is located on a hillside overlooking Bantry Bay in Cape Town. Built to maximize the breathtaking vistas, it incorporates balconies and expansive windows framing the sand, sun and surf just outside.
Blue Reef Cottage Design, Scarista, Isle of Harris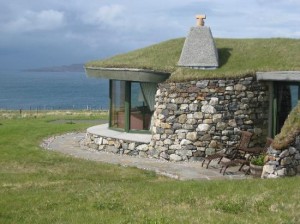 Two turf roofed stone cottages blend into the rugged coastal landscape, drawing on traditional island building techniques. A glass fronted observation area provides stunning panoramic views of idyllic beaches and the Atlantic Ocean beyond.
Mini Cottage in Finland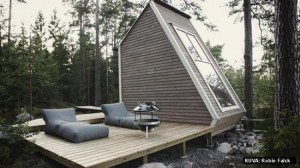 This affordable Finnish cottage packs a lot into a little space. This compact 8.9m2 (95 sq ft) cottage has a sleeping loft, combined kitchenette/living room and a deck area constructed from some recycled materials.
Normerica Cottage Home Design in Northern Ontario
This authentic Normerica handcrafted timber frame combination home incorporates the use of stone and metal into this timber frame cottage and creates a comfortable indoor/outdoor experience on the main floor with access to the wraparound deck from almost any room and a timber frame screened porch. On the main floor there's an open concept kitchen/dining room, a cathedral ceiling great room and foyer with central fireplace, a spacious ground floor Master Suite that can take full advantage of the view.
– Normerica is a custom homebuilder creating authentic timber frame homes for local and export markets since 1979 from our home office in Ontario. Explore over 50 award-winning cottage & custom home plans just by visiting the design section on our website.